Not only are tea ladies a huge part of the Sudanese community, but they are considered as hubs for socializing, coffee breaks during work hours, short meetings, and much more. It is rare to find a Sudanese person who has never sat at a tea lady's humble and cozy corner. These outdoor tea shops represent a huge part of the majority of Sudanese people's daily routines, regardless of their class or geographical location. Andariya, in partnership with Internews, organized a COVID-19 awareness-raising event for tea ladies, and these ladies definitely had some valuable insights to share about the pandemic's situation in Sudan. Rabia, Manahil, Nawal, Nisreen, and Haram work as tea ladies in different areas of Khartoum, here is a glimpse of their perspectives.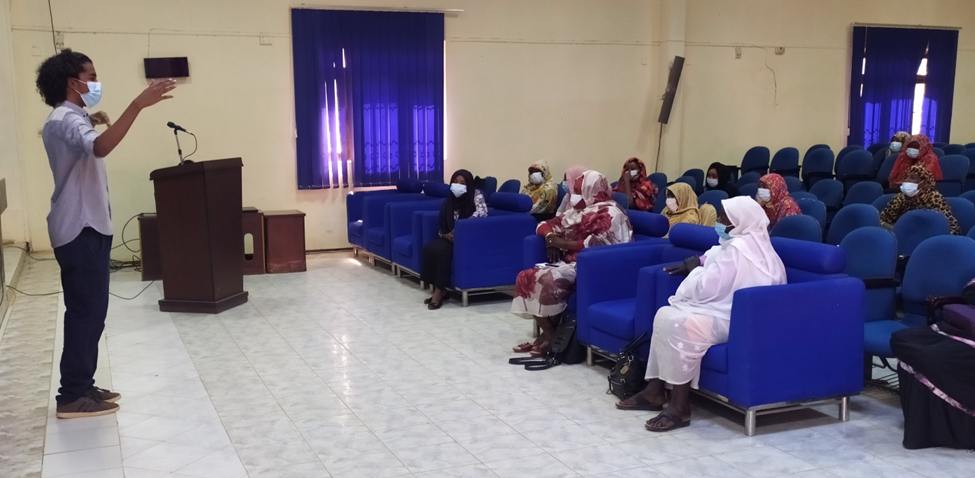 Part of the awareness-raising event for tea ladies, organized by Andariya in partnership with Internews. - Photo credit: Nohad Khalid
What do you know about the COVID-19 outbreak in Sudan?
Nawal: I hear about it a lot but I haven't actually witnessed it around me. A lot of people say it exists but I personally don't know anyone who has experienced it, I just know some people who work at hospitals and they are certain that it exists since hospitals are filled with COVID-19 cases.
Nisreen: During the past, people thought it was just political. I personally thought so too for a while, but now it really is different. Every four or five days you hear about someone dying of the virus. I know a family that lost four of its members because of it. I thought it was a disease that only affected poor people, but now you hear about all kinds of people dying of it- including doctors and lawyers. It really is everywhere. It's not just the fact that the death toll is high, it's the death rate that is rising.
Photo credit: Nohad Khalid
How has the COVID-19 outbreak affected your work?
Rabia: The number of customers has decreased significantly, our area – being next to the airport- was considered a very busy one, but now people are scared of the virus.
Manahil: There is a huge difference in the number of customers, especially university students. Now people come in small groups and they usually order from their vehicle and leave. I work at Nile street, across from the University of Khartoum, so the fact that it is closed now has deeply affected my income, now most of the customers are just a few people working around this area.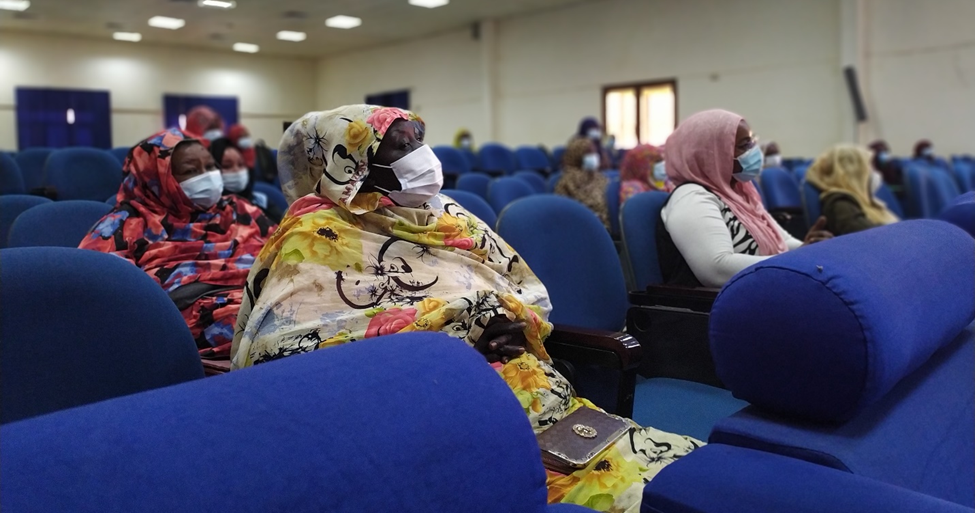 Photo credit: Nohad Khalid
What have you noticed in the attitude of your customers towards the COVID-19 situation?
Rabia: People used to say they didn't believe in the virus or its severity, they thought it was just political propaganda, nothing more. But now with this second wave, their opinions have changed significantly. They say the virus does exist now.
Manahil: Some people still don't believe in the existence of the virus. When I ask about their opinions, they usually say this is a political strategy to distract us from the economic crisis. But I think this is not true, since politics cannot be related to a disease, and this mindset can result in the infection of many people around you.
Nawal: With this second-wave, the majority of people are convinced that it is real and prevalent. But of course, some people still think that it is not real; just a political game. Frankly, I thought so too at first but now I don't think so, especially considering what healthcare workers say and experience with patients. I know someone that works at a hospital and he mentioned that the death rate is so high that within each hour a patient passes away due to the virus. They also say that as the weather gets colder the outbreak gets worse.
Haram: There certainly is a difference now, people are taking it more seriously. The other day we were about to pass by a street and some people instructed us not to go through it, since it is 'The Corona street'. People really are scared now.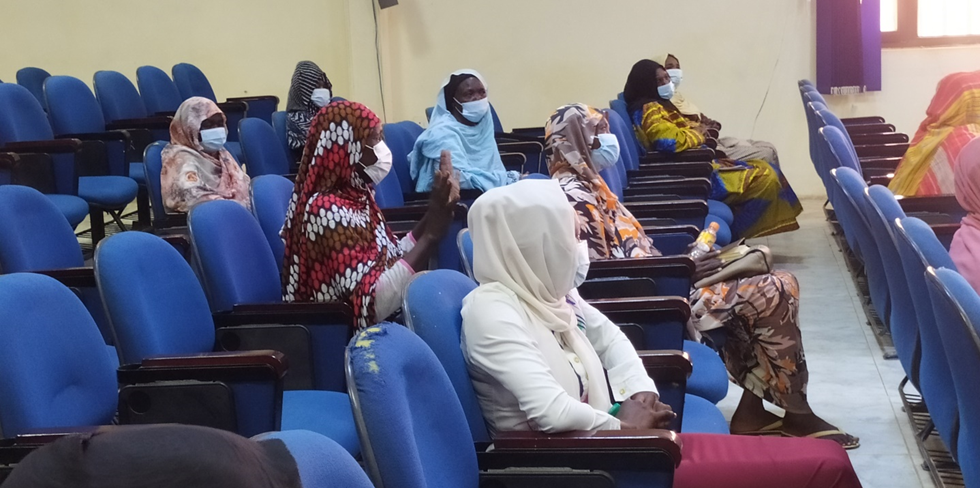 Photo credit: Nohad Khalid
What are the obstacles you face when trying to follow protective measures at work?
Rabia: Being a divorced mother of six, it is quite hard to maintain a stable income during these tough times. My ex-husband provides us with a monthly allowance but it is not enough. Selling tea is the main source of income that I rely on for daily expenses. But I find myself thinking, what if I catch this virus and bring it home to my children, will this income even be enough for healthcare services? Is it really worth it? I always wear a face-mask while working, and I also bought a sanitizer for 150 pounds from the pharmacy, but I had to dilute it with water because otherwise, it would not be enough for all of us.
Nawal: When it comes to myself there is no issue, I maintain a distance from others. But the problem is that most customers sit around in groups without social distancing, playing Ludo and card games that make them sit in tight circles. If I try to tell them not to do that they reply with "there is no Corona". As for cups and utensils, of course, I wash them with soap and water, but I try to provide more than one cup for drinking water, yet a lot of them still use one and just share it between them.
Nisreen: The Sudanese culture hinders following precautions, even if you want to, it becomes really hard. People like handshakes and hugs, and if you try to avoid that they'd think you're being condescending. To this day people still travel around for occasions and weddings. I had to tell people that I've traveled so as to avoid going to funerals because going there while following protective measures can be considered rude and insensitive behavior. I think one of the main issues is how people also view having the virus as a shameful thing, so they try to hide or deny it.
What do you think can be done to combat the outbreak? Especially for tea and food sellers.
Nisreen: I believe that the media has done more than enough to spread awareness, everybody knows about the virus and how to avoid it, now the matter is in the hands of the people themselves. The most important thing is keeping everything clean at all times while trying to maintain distance. I think all tea ladies should organize the seats in a way that maintains social distance, in the end, we cannot avoid death but we should at least do what we can to prevent it. It would feel awful to be the reason for someone's infection. The nation is in a very critical phase right now, we are still developing and trying to rebuild Sudan, people need to cooperate so we can safely pass this period.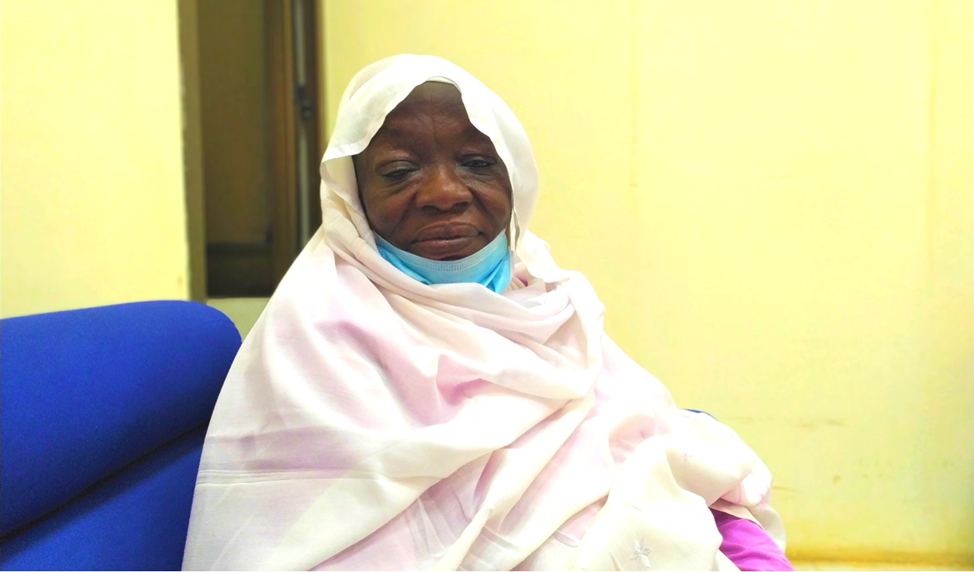 Photo credit: Nohad Khalid
Awadiya Mahmoud Kuku also attended the event, she is the founder of the Women's Food and Tea Sellers' Cooperative, the Women's Multi-Purpose Cooperative, and is also a recipient of the 2016 International Women of Courage Award. Awadiya had a few words to say about the Covid-19 situation:
"Many people are in terrible need of awareness-raising campaigns such as this one, whereas others are quite aware of the existence of the virus but still do not know how to act or what to do about it. The outskirts of Khartoum specifically should be targeted, such as Jebel Awlia, Omdurman, Alhaj Yousif, etc. We used to go to these neighborhoods with microphones and speakers so as to spread awareness about COVID-19. People usually gathered around, engaged in discussions, and then we provided them with face masks and sanitizers.
I believe that handing out protective equipment is not really enough all by itself, if people are not convinced with their purpose, they can simply take and misuse them or throw them away. It is true that not all people can buy face masks, but if you teach them how to make their own, they wouldn't need to. Tea/food sellers usually cannot afford to stop working, so the only way to safely contain the situation is by organizing such awareness-raising campaigns and events, even if they are just a few people, they will take what they learned and spread it around their circles."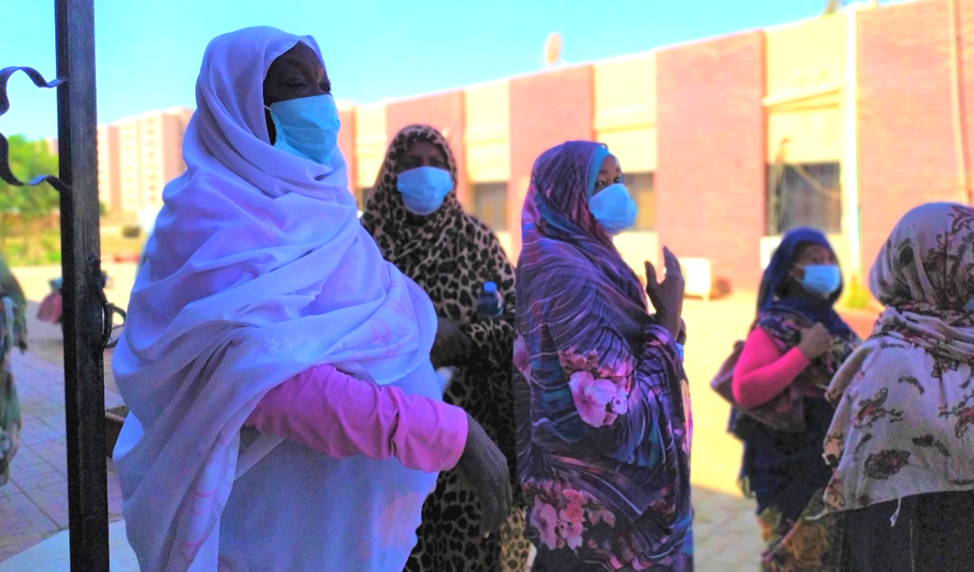 Photo credit: Nohad Khalid