Music feeds into our state of mind, when we are happy or sad. Radio has been our companion since the BBC established radio in 1924 as an outlet to communicate local and international news. The radio evolved to become informative, educational and entertaining. It is also considered as a household necessity to keep us company when we are at home cooking or relaxing after a long day, and in our cars when we're stuck in traffic.
Radio is Africa's number one friend. In Sudan, we can all remember when grand-dad or grand-ma would tell us off for interrupting their radio time while they're listening to their favourite shows. Capital Radio 91.6fm's primary goal is to re-brith grand-ma and grand-dad's experience by bringing the youth closer to the radio. In every show, we try to include everyone from "amo", "khalto", "haboba" and your friends from abroad visiting Sudan.
Capital Radio 91.6 FM was established in 2012 and founded by Deep House DJ Taha Elroubi, who was determined to create a musical radio entertainment experience but with a twist, in English. With English being an international language, Capital Radio views the language not as a barrier but more of a golden door for the people to hear Sudan's most influential youth. Taha Elroubi established himself as an asset and a role model to the youth of Sudan, by giving them a voice and a creative outlet to express how they see our rich and beautiful country.
Capital Radio brings something new to your daily routine. You can begin your morning with the "Capital Breakfast Show", or get through your afternoon with "Ride Along" and "Shortcuts" for the best music as well as topics which are up for direct discussion. For those who want to keep up to date with the latest music chart hits, "The Coca Cola Drive Time", will deliver. To make your drive back home or your dinner preparations a little smoother in the evening, you have "Capital Vibe". However, if you have an eclectic taste, our speciality programmes; which cater to specific musical genres, will have exactly what you're looking for.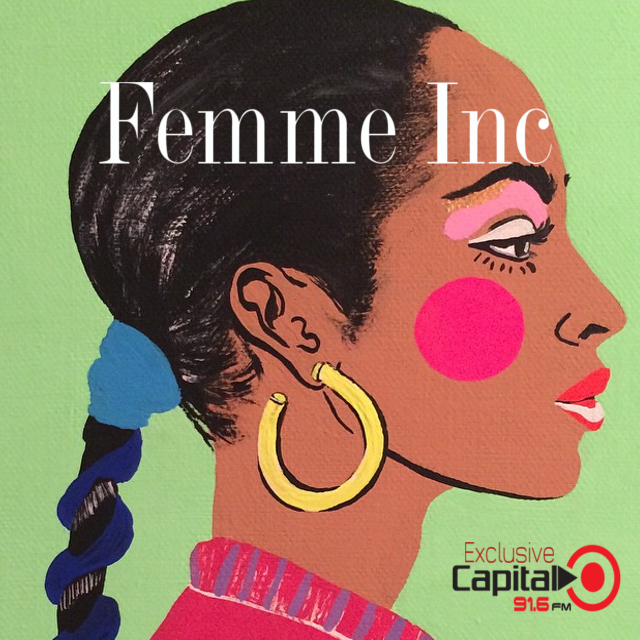 Here is an overview of our speciality shows of the week:
Sundays: "Ebony", a show about the Eastern African culture, educating the listeners on the regional culture venturing into fine art, fashion and music. Hosted by Hussna Saumu, who is Kenyan with a genuine love for Sudan.
Mondays: "Project Oriental" an Arabic based show, where you will enjoy classical orchestrated Arabic music from the Middle East. Music by the masters with the likes of Om Kulthoum, Farid Alatrash, and Mohamed Abdu to name just a few. The show will take you on a journey, to help you grasp the foundations of Arabic music. Hosted by Razaz Fedail, who is an experienced Arabic journalist and a broadcaster with a vast knowledge of Arabic music.
Tuesdays: "Femme Incorporated", a show focused on talented women from around the world, taps into their stories and life journey. Previous episodes looked into the Ladies of Jazz, South Sudanese model Alek Wek, artist Tina Turner, writer Maya Angelou and the legend Nina Simone, to highlight just a few. Upcoming episodes will be taking insights into influential women in fashion, art, literature, science and of course music. Look out for episodes on Sade, Princess Diana, Agatha Christie, Malala, Anna Wintour, Alice Walker and Dinna Ross. Hosted by myself, Eman Seidi, an arts advocate, who majored in Film and Cultural studies in the United Kingdom and with a background in film, television and radio.
Wednesdays: "The Scene", a Hip Hop and R&B show, updating you with the latest news and music of this specific genre. The show discusses the different roles behind creating a Hip Hop track from producing the beat to writing the right lyrics. The show also delves into how rap and rhymes need to have the right flow and meaning to the words from the personal experiences of the hosts as performing artists. Hosted by Zanoor Simran aka "Zan Twoshadez", an established hip hop artist from India based in Sudan and Tayeb Hajo aka "TooDope" who is a Sudanese Hip Hop rapper and singer.
Thursdays: "Voodoo", is a show that gets you in the right mood for the weekend. It's a live DJ session with DJ Nour, a well established DJ in Khartoum State. The show is for the lovers of Afrobeats and Reggae sub genres. The show is your own private party away from the party at the prime time of your weekend.
Fridays: "The Playground", a morning show dedicated to the little ones in our lives, touching on topics about parenting, motivating children's artistic skills and teaching them about our Sudan. The show is hosted by Sarah Hamid, a doctor and media personality.
"Middleton Hall", is a segment for those who want to improve their English language skills, the segment is brought to you by the British Council.
"Tizita", is a show all about the memories through the best of our neighbouring countries Ethiopia and Eritrea. It is an hour-long show with non-stop music so you can enjoy your Friday afternoons with an uninterrupted musical session.
"Afrodiziac", is a show dedicated to the lovers of world music from all over Africa and the Caribbean Islands from Folk, Kwaito, Reggae, Ska and Rock Steady. You will hear the stories behind the music and the cultural folktales from a selected era or a country. The music is carefully selected and studied. The show is hosted by Ahmad Hikmat, a musical phonetic and African culture advocate.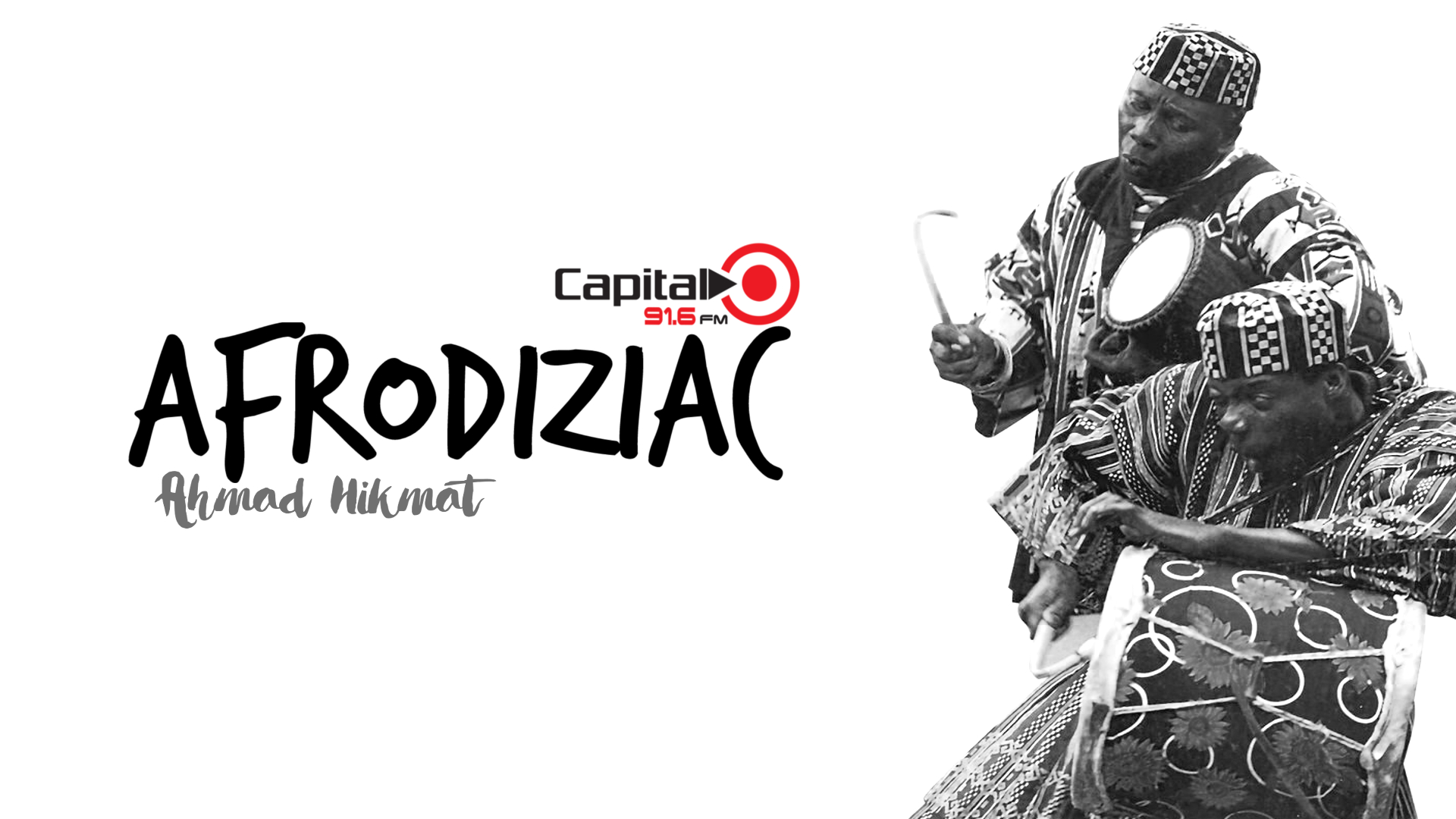 Saturdays: "The Panel" is a professional career development show, which taps into the paths and crossways of pre-graduates, post graduates, entry level and young adults looking for work. The show gives advice and examples from an expert point of view on how to make your career successful in Sudan. Hosted by Fatima Elgabani, who is a speech therapy graduate with a business oriented mind set.
"The Power Hour", is a show focused on helping individuals get into the right health and dietary habits. The show will give you the best tips to get into shape and how you can live a healthier life with an organic diet in Sudan. It is hosted by Mohamed Monir, a multiple mixed martial arts champion, founder of MTC and a personal trainer.
"The Talent Show", is a show that puts local talents under the spotlight to be heard not only by our local audience but our international audience as well. The artists vary from musicians to poets. There are no restrictions to the showcased talents, if you feel you have a talent that needs to be heard then The Talent Show is your platform. "The Talent Show" is hosted by Faris Elsheikh, a talent agent and event manager at Capital Radio 91.6fm.
"Sudan Underground Nation", is a deep underground music session from Capital Radio founder DJ Taha. The music played will touch the inquisitive minds of the few individuals with a rare taste for music. Expect to feel something new. Hosted by DJ Taha and MC'd by Faris Esheikh.
Those who enjoy staying up late, you will hear Capital Radio's alter ego with our direct link to America's best underground deejays straight from the big apple New York City. The shows begins at midnight with Freedom Radio Hour, a musical journey on the underground Deep House movement around the world brought to you by the wonderful Josh Millan. Honey Comb Music's Non Radio Lunch Hour with Deep House legends Adam Cruz and Eddie Nicholas, a session walking you through what's going on in world of music with a definitive eclectic taste from Samba, Rumba and Classical Latin music. Followed by the exciting Mixtape Master Class, teaching those who have an aspiration to get into the world of producing and mixing. You can catch these sessions during the early hours of your weekend, Friday and Saturday nights.
Capital Radio 91.6 FM has a content team of marketing, public relations, human resources, accounting, business consultancy, I.T support, event management, content management, social media, sound engineers, audio and music production, graphic design, radio presenters, reporters, audio visual editor, photography and videography.  Capital Radio, works closely with the diplomatic community such as The Canadian, Italian, Spanish and British Embassies, Goethe Institute and The British Council as well as the European Delegation, The United Nations and the US Embassy. The radio platform is used to share awareness regarding diverse cultural activities coupled with the local Sudanese component; bridging the cultural gap of differences between the youths of different nations through music, art, and drama. Capital 91.6 FM is also striving to enhance community our core values of tolerance, diversity, youth empowerment and last but not least gender equality, and proposes a strong stand against FGM (Female Genital Mutilation) by promoting both 'The Saleema' and the 'Ana Lan' Campaigns.
Capital Radio 91.6 FM's primary mission is to inform, entertain and educate and be the radio heartbeat of Sudan. Music is in the hearts of everyone involved and diversification of music playlists aims to satisfy all tastes. Listeners are considered family, thus there is keen attention to make everyone feel special and appreciated. Sudan is Capital Radio 91.6 FM's number one priority, it was founded to protect and promote the Sudanese heritage, culture and identities. Sudan is Capital Radio 91.6 FM's home and first love.